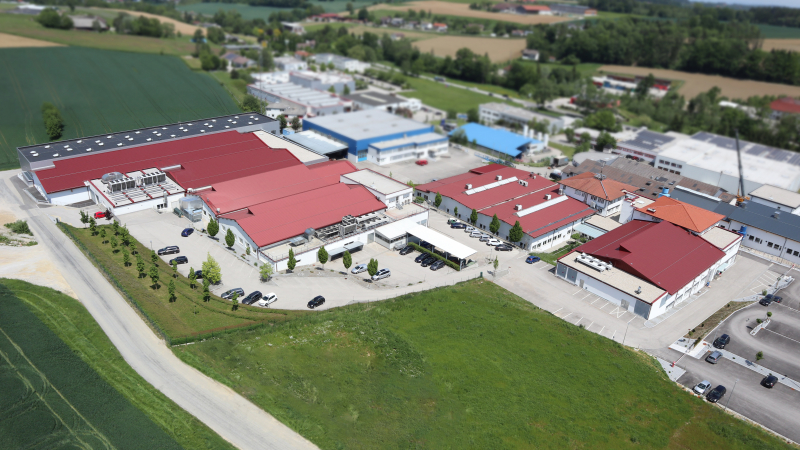 Strong growth continues
RICO reports increased revenue
Thalheim. Mold manufacturer and silicone injection molding specialist RICO continues to grow – in 2019 the company posted record revenue of around EUR 40m, a year-on-year increase of 15%.
RICO has gone from strength to strength since it was set up in 1994, and the company reported revenue of around EUR 40m at year-end 2019, a gain of 15%. According to RICO, this was in line with expectations, and the company anticipates another double-digit increase in revenue in 2020.
Technological advantage
RICO is built on solid foundations thanks to its dual focus on the sale of molds for silicone and multi-component injection molding, as well as parts production. "The balanced mix of sectors we serve – automotive, sanitary and household, life science and healthcare, and industry – has put us on a secure, future-capable footing," emphasizes RICO Managing Director Markus Nuspl. Although the economy, and the automotive industry in particular, is currently subdued, RICO is clearly on the up and up.
"Our highly advanced technology is certainly part of the recipe for our success," Nuspl adds. RICO has been using its proprietary, patent-protected manufacturing technology for the past 25 years. The technology is being continually refined and has been supplemented by a portfolio that includes injection molding and sophisticated automation and packaging solutions. The company has a strong reputation in the industry as an expert partner for complex projects.
Current tasks
RICO has also seen continuous growth in injection molding. A new extension for production operations was completed in early 2019, and now the focus is on installing machinery – according to RICO's management, the orders received to date will utilize the majority of the newly available capacity. RICO's growth reflects the upward trend seen across the international RICO GROUP. The group comprises a network of four elastomer businesses based in Austria, Switzerland and the USA. As Nuspl comments: "Especially at our sister company SIMTEC in Florida, we've seen rapid growth in parts and clean-room production." RICO employees regularly travel to Florida to support their fellow subsidiary, as RICO supplies the molds for parts manufacturing at SIMTEC.
The volume of development contracts has also increased – more and more customers are capitalizing on the Thalheim-based experts' product development capabilities. This year, the company will give visitors an insight into its development services for the first time as part of the Long Night of Research.
Strong demand for engineering staff
Plastics engineers are currently in high demand at RICO as the company adjusts to the growth in production capacity. RICO either hires qualified plastics engineers or trains them itself, by way of apprenticeships or at the RICO Academy. The academy runs a nine-month training and development program designed to turn university and technical college graduates into liquid-silicone experts. This opens the door to a specialist or managerial career at the company.
Apprenticeships are offered in plastics engineering, mold production, machining, electrical engineering and technical drawing. The aim is to take on ten apprentices each year, although the company is looking to increase this number. "At present we have 21 apprentices, but in the near future we would like to have 30 young people working in our training center."