Production-process development
We develop custom production processes tailored to our customers' products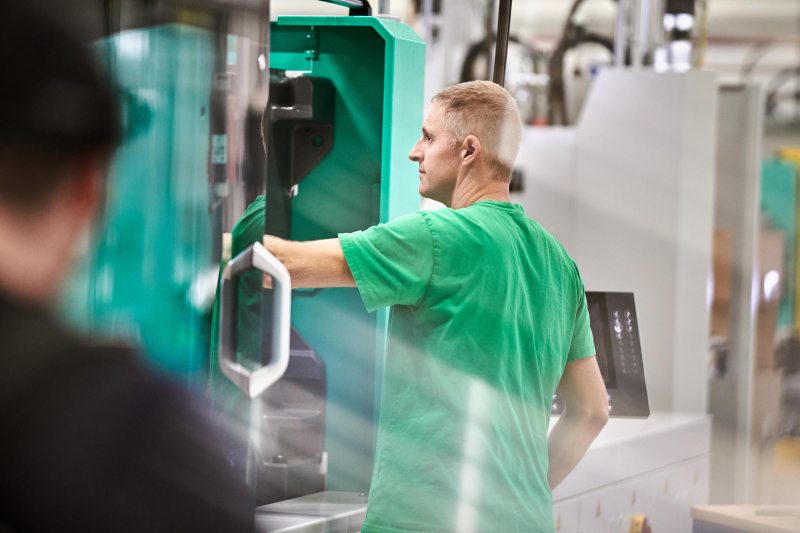 Efficient production
of your component
Cost-effective manufacturing concepts
At the production-process development stage, we devise a customized manufacturing concept for your component. We can get to work on this as soon as the functionality of the product has been determined. If this stage has not been reached yet, we will be happy to help you with the development work.
We evaluate whether your product can be manufactured, and how this can be done. The manufacturing process should result in a product with the defined product properties and functions, and feasible in terms of efficiency, cost-effectiveness and quality, notwithstanding the product's complexity.
The lead-up to volume production
We carry out the various production-process development stages before moving on to volume production. After completing the concept phase in the Development department, we devise the production and automation concept in consultation with the customer and develop it from pilot production through to production readiness.
Each concept is tailored to the customer's specific requirements. Before the production and automation concept is handed over to the volume production team it is put through its paces in our technical center. If everything goes smoothly, volume production can begin. This process ensures the highest possible quality standards .
Unmanned production for precision 1K, 2K and multi-component processes
Our single-component, two-component and multi-component injection molding processes are so precisely controlled that we can carry out unmanned production at night. And still meet our usual high standards! How do we do that? To find out more, visit the Unmanned night shift section of our site.
If you're interested,
contact us today.