RICO honored with
JULIUS award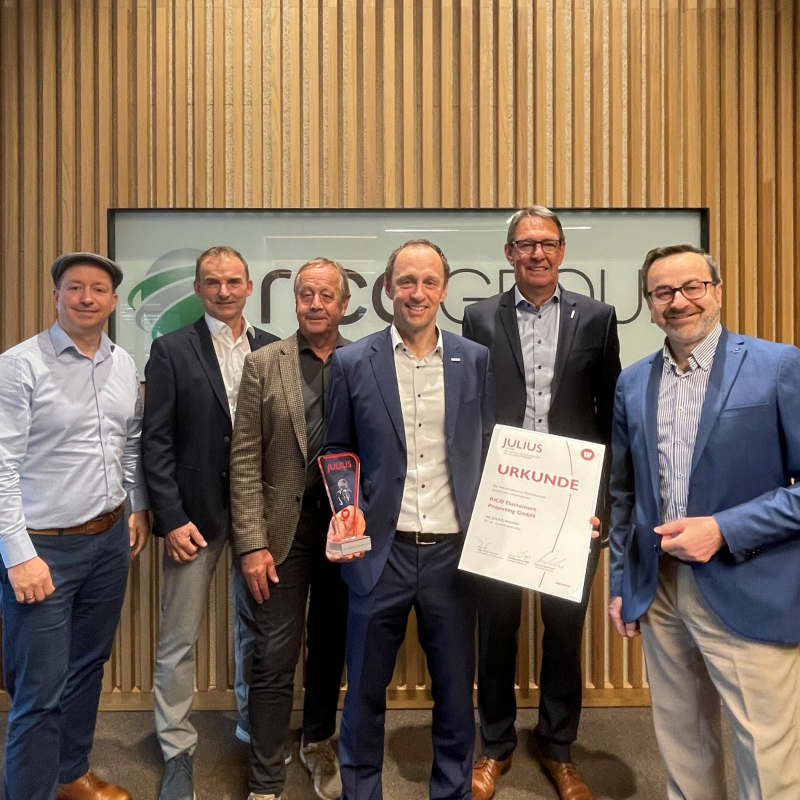 An initiative of the Upper Austrian Wirtschaftsbund
The Austrian Economic Association "Wirtschaftsbund" honors RICO as Upper Austrian quality company with the JULIUS award.
RICO Elastomere Projecting GmbH was selected as an Upper Austrian quality company and presented with the JULIUS award on March 30, 2022.
"RICO is one of the companies that effort the basis for growth, employment and prosperity in our country. Companies like RICO invest in the future, create jobs, train skilled workers, pay taxes and duties and thereby strengthen Upper Austria as a business location. We would like to express our personal appreciation to these selected Upper Austrian quality companies by presenting them with the JULIUS award," emphasizes Wirtschaftsbund chairman from Thalheim Jörg Pfaffenzeller.
The naming of the award is a tribute to Julius Raab, the founder of the Wirtschaftsbund.
"We are very pleased about this award and will continue to do our best in the future. At this point, we would like to thank our employees for their great performance," says the management.