Donation to Kumplgut/Austria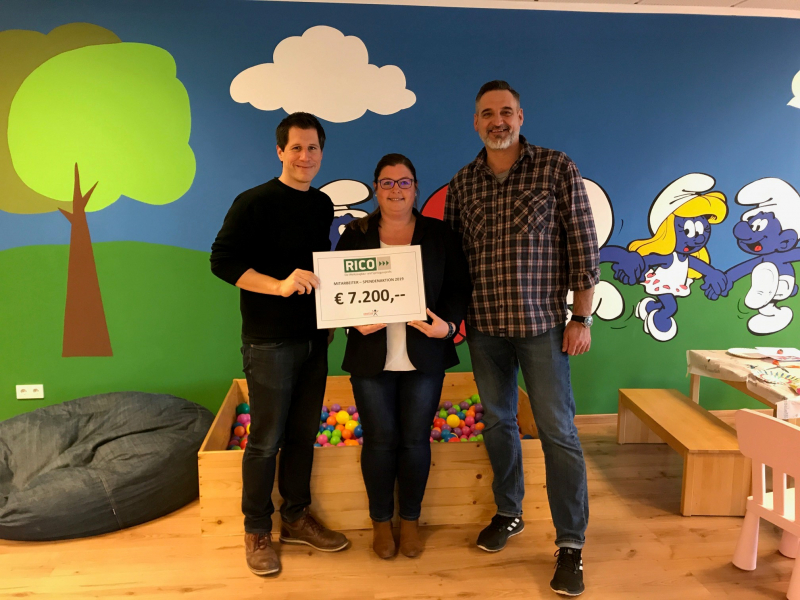 The employees donate
RICO doubles
For several years RICO has been committed to supporting children in need. "Every year at Christmas, donations are collected in our company. The company management then doubles everything that ends up in the donation box. This year we have decided to give the donations back to the Kumplgut", Elke Zahrer and Arno Pellinger describe their service to the good cause. The two are RICO employees and organize the fundraising campaign every year.
"We already collected for the Kumplgut last year. Also last winter some colleagues got personally involved and helped baking cookies for the traditional Kumplgut biscuit market".
The Kumplgut in Wels/Upper Austria is operated by the association EMOTION and allows families with children with cancer or seriously ill children between the ages of 0 and 14 a 14-day holiday per year at the adventure resort.
"We are very pleased that we were able to hand over a cheque in the amount of € 7,200 on behalf of the RICO staff as well as the RICO company", report Zahrer and Pellinger.