Healthcare and Life Science
Spotless performance
Mold making and injection molding in hygienic manufacturing conditions and clean rooms. RICO produces sterile silicone and multi-component parts for the medical technology and baby-product industries.
ISO 13485-certified
RICO GROUP companies
From the idea to the finished product – RICO has extensive experience of the healthcare and life science industry.
We have been producing molds for the medical technology and baby products industries since the company was set up in 1994, and in 2009 we began making small silicone parts and microparts to exceptionally demanding specifications in our hygienic areas.
Thanks to the RICO GROUP's global network, RICO can offer clean room production of single- and multi-component injection molded parts. RICO's fellow Group companies have ISO clean rooms - SIMTEC class 8 and SILCOPLAST class 7.
Our clean rooms are equipped to handle end-to-end processing, including injection, component assembly, post curing, washing and packaging. SIMTEC and SILCOPLAST are both ISO 13485-certified.
Reliable partnerships based on trust are important to us. We handle your project with the utmost care and confidentiality, which makes us a dependable partner for your risk-management processes. RICO provides advice on the choice of material, builds prototypes, and puts together comprehensive concepts for your product, all the way through to shelf-ready packaging.
Advantages of using silicone in the medical technology industry:
Allergen-free
Biocompatible
High temperature resistance and outstanding low-temperature flexibility
Strong resistance against alcohol, polar solvents and weak acids
Optical silicone for see-through applications
What does ISO 13485 certification show?
The ISO 13485 standard serves as a basis for certification in the medical technology industry. It sets out the requirements for a comprehensive quality management system for the design and manufacture of medical products. ISO 13485 is intended as a guarantee of product safety and product effectiveness with regard to the design and manufacture of medical products, and the process of bringing such products onto the market. ISO 13485 also includes security precautions for the storage of patient data.
Product examples
Silicone and multi-component manufacturing
Components for displays and control elements, optical devices, pressure gauges, surgical devices (e.g. sleeves, actuators) and syringes components
Valves: duckbill, flow and needle-free valves, etc.
Baby products: soothies, bottle teats, and breast pump equipment
Toys
Microcomponents
Implants
Functional parts: membranes, sealing components, caps, pushbuttons, masks, dampers, O-rings, etc.
Other custom solutions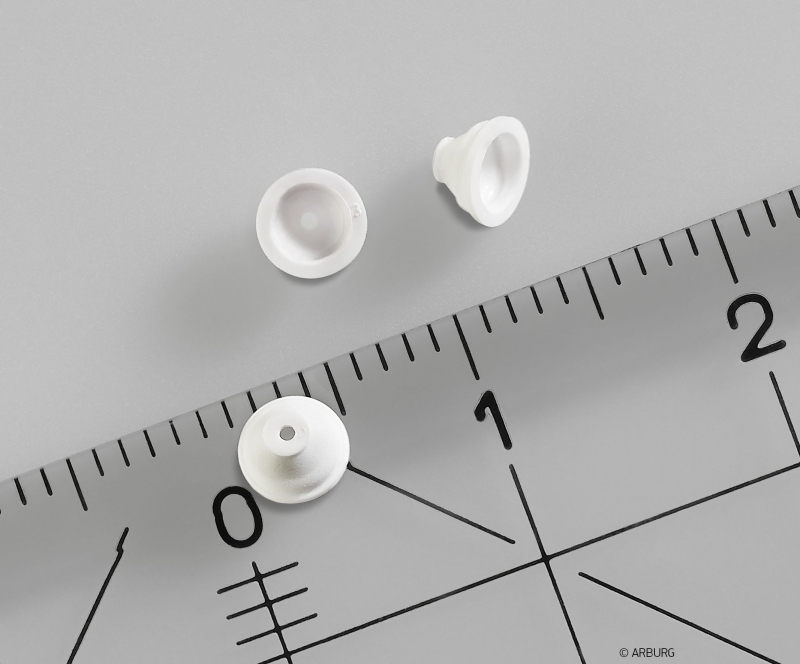 If you're interested,
contact us today.
This site uses cookies - see our
Privacy Policy
at the bottom of this page for more information about cookies and your rights as a user. Click on "I accept all cookies" to accept all cookies (including third party cookies) and visit our website directly, or click on "
Cookie Settings
" to manage your cookies yourself.
Cookie settings
Here you can view or change the cookie settings of various tools used on this domain and its subdomains.