IATF 16949-certified production
Our capabilities in high-cavity mold production, materials expertise and the consistent quality of the parts we produce enable us to meet the specific requirements of the automotive industry.
A reliable partner
for Tier 1 and OEM suppliers
RICO has been a dependable partner for the automotive industry since 1994, and delivers molds and silicone components for automotive applications to 80% of Europe's Tier 1 and OEM suppliers.
We are IATF 16949-certified and a top quality partner for the manufacture of custom silicone and multi-component parts.
We produce large volumes of your components using fully automated production, and with full traceability. We use material-saving, waste-free, low-flash and cost-effective solutions for our mold concepts and for production.
We can offer 2K and multi-component parts, and insert overmolding, as well as various combinations of materials: silicone-silicone, silicone-thermoplastic, silicone-metal and silicone-glass.
Thanks to its outstanding properties, silicone is suited to a host of different uses, and it really comes into its own in automotive-industry applications. Two-component parts are frequently used in order to save on assembly space or cut out process steps. If you need any advice on this topic, please contact us.
Advantages of using silicone in the automotive industry:
High temperature resistance and outstanding low-temperature flexibility
Strong resilience ideally suited to sealing applications, and low compression set
Oil-bleeding silicone for simplified assembly
Optical silicone for lighting-applications
Product examples
Silicone and multi-component manufacturing
Sealing components: mat, single wire, radial and axial seals, O-rings, etc.
Protective tubing: insulating protective tubing, e.g. for spark plugs, cable harnesses, etc.
Connectors: single- or multi-component connectors, e.g. for connecting single wires, etc.
Bellows and damping elements: damping pads, damping plates, bellows, etc.
Visible and functional parts: switches, pushbuttons and transparent components
Other customized solutions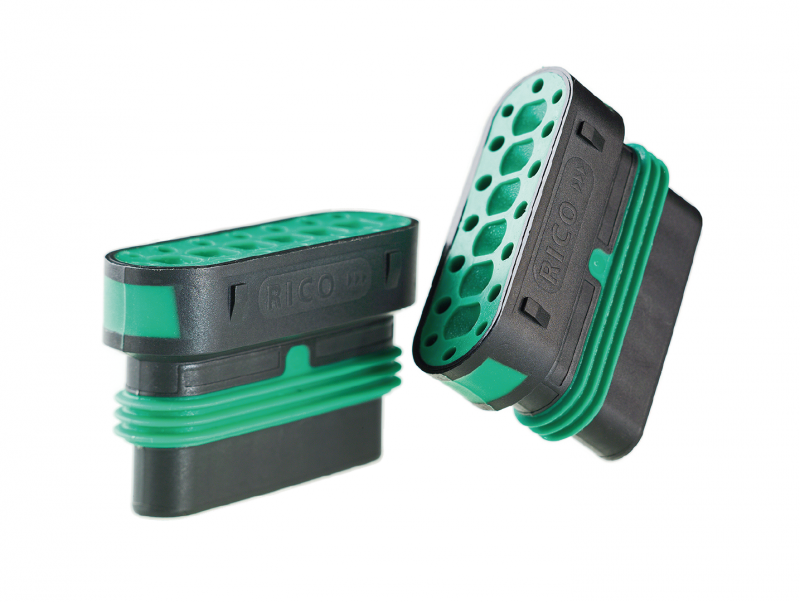 What does IATF 16949 certification signify?
IATF 16949 is a certification standard for the automotive industry. It is based on a uniform set of requirements jointly developed by large automotive manufacturers regarding their suppliers' quality management systems. The standard's overriding goal is to ensure that errors are avoided.
If you're interested,
contact us today.
This site uses cookies - see our
Privacy Policy
at the bottom of this page for more information about cookies and your rights as a user. Click on "I accept all cookies" to accept all cookies (including third party cookies) and visit our website directly, or click on "
Cookie Settings
" to manage your cookies yourself.
Cookie settings
Here you can view or change the cookie settings of various tools used on this domain and its subdomains.